<![if !vml]>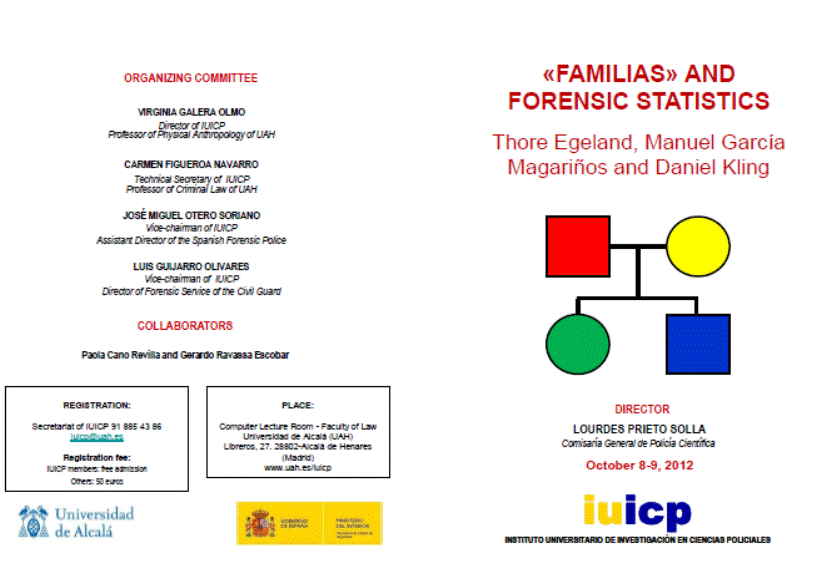 <![endif]>
Note added May 8 2015: Please check http://familias.name/book.html for updated information on software used for this course in Alcala.

Details on the course including program and information on registration is here. The lecture notes are available. Participants are encouraged to install Familias 2.0,freely available from http://familias.name , on their laptop, before the course. The exercises are here (Spanish version by Manuel )and some solutions can also be downloaded (Spanish version). familias-files needed for the exercises and videos (English and Spanish) are available for some of the exercises. The course and the lectures are to a great extent based on the exercises ; further details on Familias are provided in the manual. For convenience, essential files (exercise, lecture notes etc) are also collected in one zipped folder.
Some further exercises (CCCI-2012) with associated familias files will also be discussed if time. Simillarly, if time, we will consider some proficiency tests ( basic , advanced ) with associated familias-files .
Thore Egeland, Oct 7 , 2012.